Thank you to everyone who participated, volunteered and donated to this year's VBS!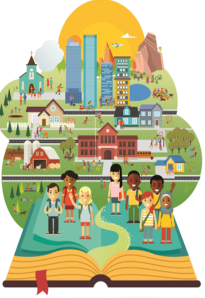 This summer's VBS has come to a close. This year, we had 5 elementary students, 10-15 teenage helpers, and 6 adult staff.
The theme was "Who is My Neighbor?", based on the Good Samaritan parable.
We learned about people from other countries, tried some new foods, sang hymns, and overall had a good time.