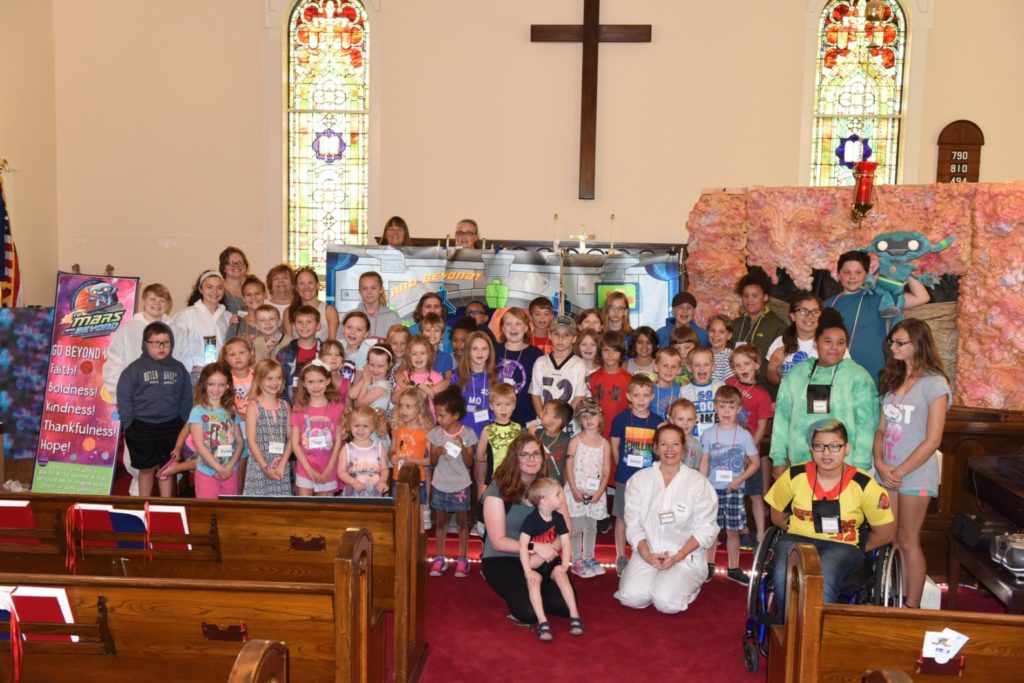 Thank You For a Wonderful
VBS 2019!
To Mars and Beyond, held the week of July 22nd, had 51 voyagers from 26 families as we rocketed through space to save the starship Galaxion.
We learned to give Glory to God who can do more than we could ask or imagine, by his power at work within us. (Ep3:20)
Through snack, games, crafts, music, story and science we heard of the elements of faith, boldness, kindness, thankfulness, and hope.
We had a crew of 26 volunteers to help us on our mission. A good time was had in our travels.
If you were not able to come to VBS, please join us for Sunday School, Sunday mornings at 10:15am.